Serious wines. Fun times.
We want to deliver high quality, delicious, drinkable wines without the BS. Just good old frivolous, frolicking fun!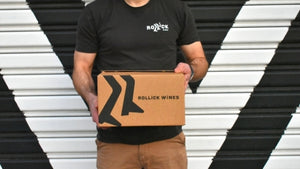 Free shipping Aus wide!*
Life's been hectic! To make things easier for you, and to say thanks for your continued support, we're offering free shipping* on packs of 12 or more wines for a limited time only. So pick your dozen and get ready to frolic with rollick!
buy wine